General Preventative Dentistry
Routine cleanings and examinations are the best defense against dental disease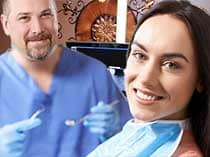 General Preventative Dentistry is the best way to avoid dental problems. Your personalized "check up" interval, which is usually six months, depending on your dental health, helps your dentist to protect you from problems before they become more serious.
Routine cleanings & examinations
Routine cleanings and examinations are the best defense against dental disease. Dr. Garelick and the Ocotillo Dental Care team check their patients for dental decay and periodontal (gum) disease, and also examine for any signs of oral cancer.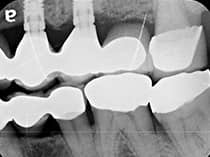 Preventative services and products available in our office include:
Routine cleanings
Comprehensive and routine oral examinations
Oral cancer screening
Routine periodontal charting
Dental sealants
Fluoride treatments
(low exposure) Radiographs
Toothbrushes, floss and an almost infinite variety of hygiene aids to meet your specific needs.
Night guards
Athletic mouth guards
Scaling & root planing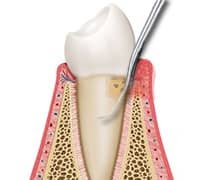 Scaling and root planing are non-surgical procedures in which the hygienist removes plaque and tartar from below the gum line. Root surfaces are cleaned and smoothed with specially designed instruments. It is important to remove the plaque and tartar from the pockets. Bacterial toxins irritate the gums, and plaque and the rough surfaces of tartar are a breeding ground for bacteria.
Prevention is the best treatment! A thorough Periodontal Examination is part of our New Patient Examination Experience, so that we may continually monitor you for even the earliest signs of disease. At each preventive care check-up, we'll review, update and reevaluate your periodontal health records.
Our dental hygienists have years of experience and ongoing education – they are gentle, thorough treatment providers and educators. We are pleased that patients look forward to coming to see us and having their teeth cleaned.
Dr. Garelick and the Ocotillo Dental Care team are trained in promoting and demonstrating proper home care habits, as well as promoting a balanced diet low in sugars that promotes not only healthy smiles, but healthy lifestyles.
Learn more about preventative dentistry services and make your appointment today!
Voted Best Dentist
Jeffrey S. Garelick, DDS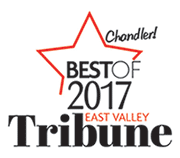 Independent Reader Poll
Leaders in
Cosmetic Dentistry
Dental Implants