Appointments
Office calendar and contact form for schedule appointment requests
Appointments
Please call us at (480) 855-1994 during office hours to schedule or reschedule appointments.
During off-hours, you may call our answering service or if it is more convenient, please use our contact form to request a call back during business hours and we will return your call.
Office Schedule – Alternating Weeks – Holiday – Vacation Dates
Our schedule provides alternating Monday and Friday office hours.
Appointment Request Callback Form
Ocotillo Dental Care - Appointment Scheduling Form
Voted Best Dentist
Jeffrey S. Garelick, DDS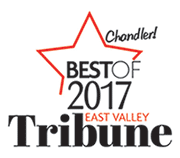 Independent Reader Poll
Leaders in
Cosmetic Dentistry
Dental Implants