Ocotillo Dental Care Staff
Delivering Compassion and Quality
Dental Hygienists
Ann Marie, RDH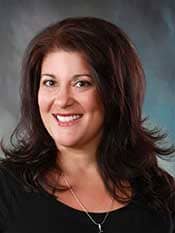 Ann Marie has been a dental hygienist since 1991. She grew up in New Jersey where she graduated from dental hygiene school. Ann Marie is an alumna of Farleigh Dickinson University and the University of Medicine and Dentistry of New Jersey,Union County College and Lyons Veterans Hospital. Ann Marie has been in Arizona since 1994 and has worked in both general and periodontal practices. She has been with Ocotillo Dental since October 2000.
Ann Marie is married and has 2 children, one boy and one girl. Since becoming a mother,she now works part time. Ann Marie's interests are spending time with her family, gourmet cooking, traveling and playing piano.
Brenda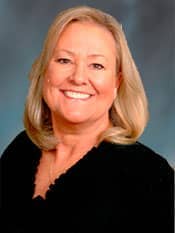 Brenda is a native of rural Indiana, where she attended Purdue University and graduated from Indiana University School of Dentistry. She has enjoyed practicing dental hygiene in Indiana, North Carolina, and Arizona since 1977. She loves to spend time with her daughter and family, cooking, and traveling many places. You may see her on a plane in route to Indiana to visit her twin sister and family there or off to California.
Although Brenda has worked in numerous dental offices over her extensive career, she has found her home at Ocotillo Dental Care, "and loves it!"
Dental Assistants
Miranda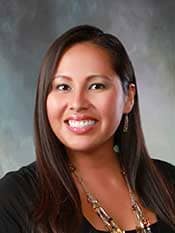 Born and raised at Elephant Butte on the Navajo Reservation. She moved to Chandler in 2004, worked in a dental lab and a dental office in Tempe before joining Ocotillo Dental Care in 2006. Miranda is continuing her education in the health care field by studying Nursing.
Miranda enjoys spending time with her family during weekends. You can find her at local driving ranges improving her golf game which she started playing in 2011. She enjoys Sunday get together with friends, even if it means she is in the kitchen instead of the living room.
Shelbie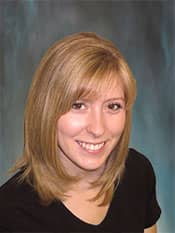 Shelbie joined our team in May 2013. She is a graduate of The American Institute of Dental Assisting where she earned a certificate in dental assisting in 2012.
Shelbie was born and raised here in Arizona – a proud 2nd generation Native. In her free time she enjoys spending time with her family whom she is very close with. On the weekends you can catch her on the lake, camping on the Rim or in her favorite Starbucks Drive Thru line.
Patient Coordinator
Kerry
Kerry has been working in the dental field since 1992. She worked as a dental assistant and back office coordinator in general, pediatric, and periodontal dental practices during this time. Kerry has been with Ocotillo Dental Care since 2006, where she was hired as the patient coordinator.
Kerry makes it her priority to make each patient feel welcome. She will assist you with scheduling your appointment, reviewing your treatment plans, filing insurance claims, and evaluating your payment options.
Voted Best Dentist
Jeffrey S. Garelick, DDS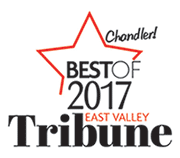 Independent Reader Poll
Leaders in
Cosmetic Dentistry
Dental Implants