Jeffrey S. Garelick, DDS
Provides complete cosmetic and family dental services - dental implant specialist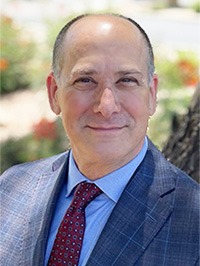 Dr. Jeffrey S. Garelick is originally from New York. He has practiced dentistry in Chandler since 1996 and is passionate about the quality of service and dental care he provides to his patients.
Dr. Garelick has over twenty years of expertise. A leader in Implant Dentistry and Cosmetic Dentistry, Dr. Garelick has taught at New York University College of Dentistry and the University of Maryland School of Dentistry as a clinical dental instructor.
A graduate of NYU College of Dentistry, Dr. Garelick completed his post-graduate training in an Advanced Education Program in General Dentistry.
He achieved honors in the fields of Periodontics and Oral Surgery. Dr. Garelick furthered his education in Cosmetic Dentistry and Implants and Bone Regeneration Dentistry.
Dr. Garelick was awarded his Fellowship in the International Congress of Oral Implantologists in August 2019 after he completed rigorous requirements in the completion of the number of implant cases and examinations in dental implantology.
Dr. Garelick is a member of the following professional organizations:
International Congress of Oral Implantologists – Fellow
Consultant to the Clinicians Report
Dr. Garelick is a local contributor to the community. He is the Founder and Chair of the Mentor Program at the Arizona Dental Association and the Committee for Continuing Education.
Aside from Dr. Garelick's professional achievements and involvement, he is very concerned with the neighboring community. He supports the community by funding programs at the local high school and volunteering time at the Neighborhood Christian Clinic and the Give a Kid a Smile program.
Dr. Garelick supports the AZ Mission of Mercy and provides homeless and at-risk US Veterans with free dental care through the Veteran's Stand Down Event.

Voted Best Dentist
Jeffrey S. Garelick, DDS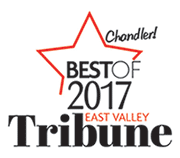 Independent Reader Poll
Leaders in
Cosmetic Dentistry
Dental Implants