Dr. Jeffrey S. Garelick Recently Achieved Fellowship Status in the ICOI, Signifying His Extensive Additional Education, Research, and Clinical Experience Performing Dental Implant Procedures
Chandler, AZ–(May 21, 2021) – The International Congress of Oral Implantologists (ICOI) has announced that Dr. Jeffrey S. Garelick, a cosmetic and restorative dentist in Chandler, AZ, recently earned Fellowship status in its organization. ICOI Fellowship requires members to attain formal dental implant education and training, display proficiency in surgical and restorative protocols, and pass testing requirements. In addition, select cases and treatments are selected by examiners and critiqued.
Dr. Garelick has long been associated with organizations dedicated to the advancement of implant dentistry and has completed extensive advanced dental implant training courses. The ICOI is a non-profit, global dental education organization committed to improving dental implantology and communicating scientific knowledge about implant dentistry. The organization holds annual conferences and provides continued support for education and research.
As the head of Ocotillo Dental Care, a cosmetic and implant dentistry practice in Chandler, Dr. Garelick offers one-stop dental implant services for both dental implant surgery and dental implant restorations, including: "Teeth in a Day," "All-on-4" implant retained dentures, implant retained bridgework and single-tooth restoration. Dr. Garelick's cosmetic dentistry expertise allows his patients' dental implant results to look and feel as natural as possible. Dr. Garelick was named a Fellow of The International Congress of Oral Implantologists on August 29, 2019.
About Dr. Jeffrey S. Garelick
Dr. Jeffrey S. Garelick has over 30 years of dental experience. He has over thirty years of expertise and taught clinical procedures at New York University College of Dentistry and the University Of Maryland School of Dentistry, where he achieved honors in Oral Surgery and Periodontics. Dr. Garelick furthered his education in Cosmetic Dentistry, Dental Implant, and Bone Regeneration Dentistry.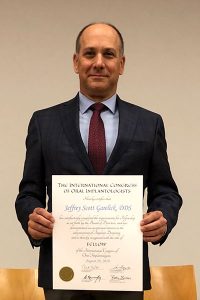 Dr. Garelick is the Founder and Chair of the Mentor Program at the Arizona Dental Association and the past Chair of the Committee for Continuing Education. He is a consultant to both the Arizona Board of Dental Examiners and the Clinicians Report.
His Chandler, AZ dental practice, Ocotillo Dental Care, offers:
General & Family Dentistry
Implantology
Cosmetic Dentistry
Restoration Dentistry
Endodontics
Periodontal Dentistry
Sedation and Anti-anxiety Dentistry
To learn more about t Jeffrey S. Garelick, DDS, and Ocotillo Dental Care, please visit https://www.chandlerdentist.com/
Contact Information: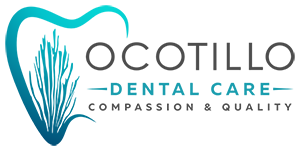 Ocotillo Dental Care
Jeffrey S. Garelick, DDS, FICIO
3165 S Alma School Rd, Ste 26
Chandler, AZ 85248
Office: (480) 855-1994